At the NABMA Gala Awards Dinner held in Harrogate on 27 & 28 October 2022, the winners of NABMA Awards for 2022 were revealed. Our sincere thanks go again to Blachere Illumination UK for their generous sponsorship of the awards and their long standing support of NABMA.
NABMA was overwhelmed by the number of entries that all demonstrated amazing service above self, innovation, leadership and that passion for markets that makes our industry so special. Thank you to everyone that sent in nominations.
A huge congratulations from NABMA to all our award recipients.
Market Manager of the Year for Small Markets
Terry Frostick of Saffron Walden Town Council
This award is made to a Town Council Market Manager. He has already led his market to national awards for Best Small Market and Market Team and has a record of delivering year on year ongoing improvement. His nomination is supported by his council, traders, and members of the public. 

His nomination outlines his support and encouragement for young traders; his
willingness to work in partnership with town organisations and community groups to ensure that markets are at the forefront of town centre policy and strategy and has been responsible for a long and impressive list of extra markets including an eco-market.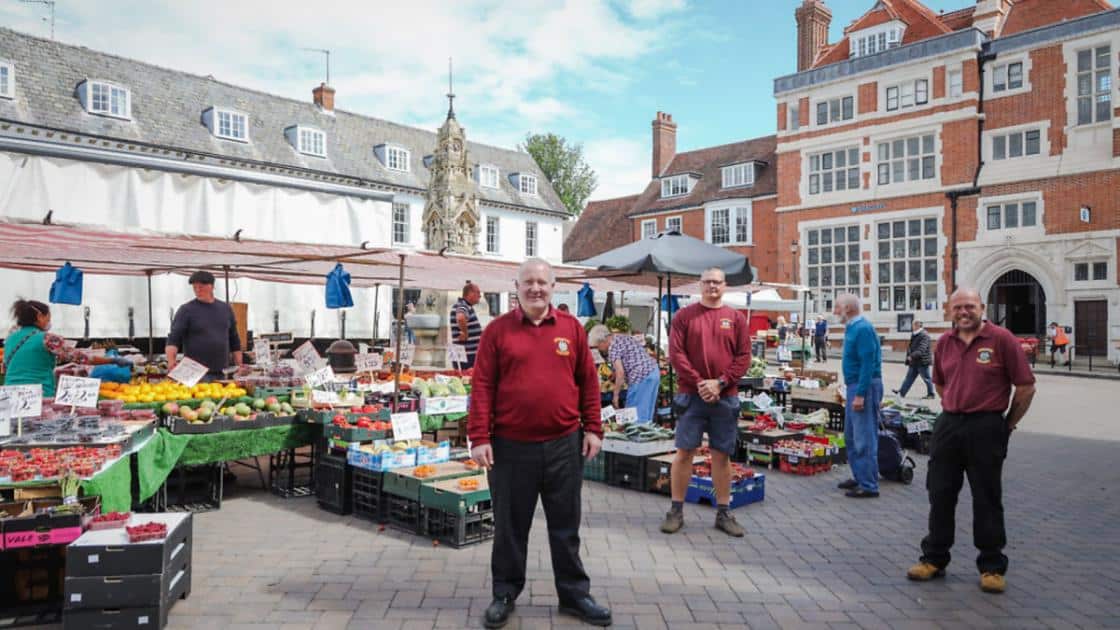 Market Manager of the Year for Large Markets
Julian Brent of Fleetwood Market
This award acknowledges the role and influence that this Manager has had in delivering a coastal market that provides essential shopping and community initiatives for locals and a huge attraction for tourism. With its 200 stalls it is one of the largest markets in the north west. Our award recognises a popular and hands on manager that delivers an annual programme of events and exhibitions and is now developing the outdoor market offer. He is recognised for the support and encouragement that he offers to start-up businesses.
The market is a huge local attraction and has won numerous awards from various industries. The successes and accolades are well deserved and a tribute to the management and leadership of this long serving market manager.  His management ensures that this market keeps its Victorian values and traditions but sensitively blends them with modern business plans and a market strategy that provides for a strong and sustainable future. Our recipient is described as a respected, hardworking, successful and well-liked market manager who is a credit to his market and the markets industry.
Market Team of the Year for Small Markets
This Town Council Team deliver a historic charter market described as the lifeblood of the town and one of the most vibrant in the South West. All town Events and local businesses embrace the market to add to the vibrancy of the town.
During recent times it has provided extensive financial support for its traders. Recently it has taken over the operation of a District Council car boot sale that was under threat of closure and the Team now provide voluntary management with all proceeds going to local charities. The Team works extensively with the community providing local groups with support to promote their services and help the bounce back from the pandemic. Looking to the future this Market team has invested in encouraging and supporting young market management.
This Town Council has a small staff team but each in some way contribute, often beyond their job descriptions, to the smooth and successful running of their Historic Street market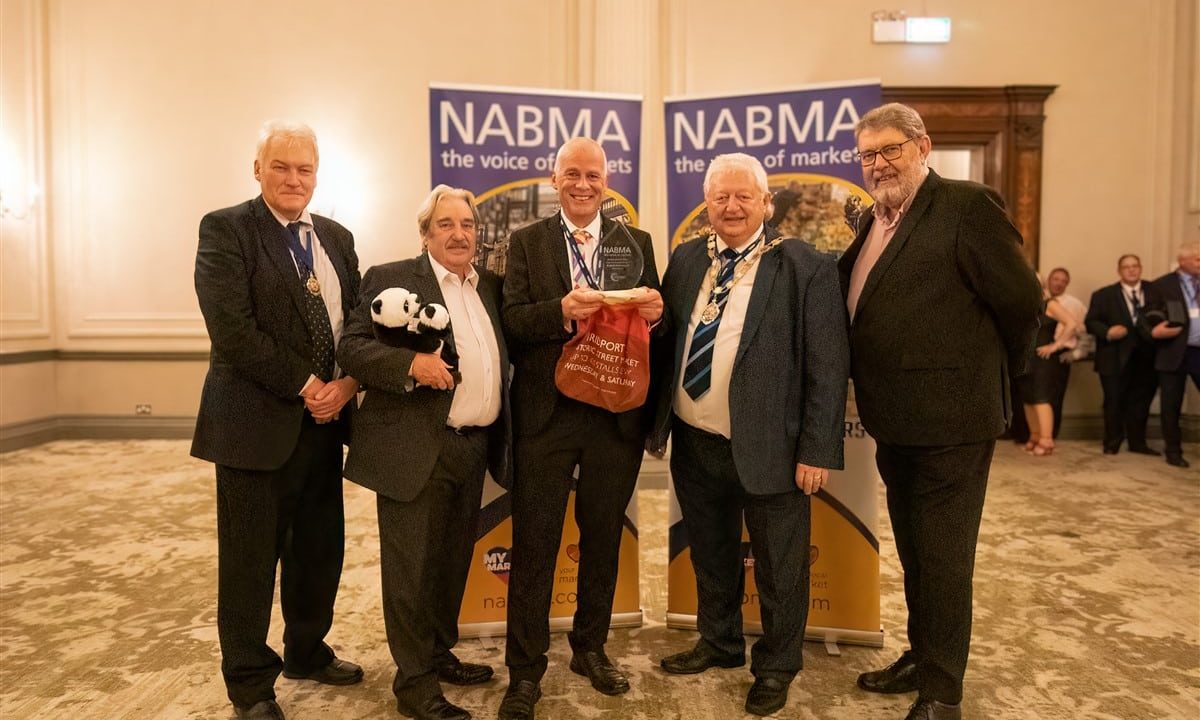 Market Team of the Year for Large Markets
The award is made to a Team that has been reduced in numbers by financial savings but has continued to demonstrate great resilience, gone the extra mile to support traders and customers and provided business as usual during, and coming out of the pandemic. It has extensively supported its traders and a city foodbank; adapted to new ways of working including remote and use of IT; used social media to extensively communicate with traders and customers; and made many changes to ensure the market continues to be a safe place to work and a safe place to shop.
This market and its Team were recognised locally in its City Centre Retail Awards and it continues to develop its attraction with new and increasing events and live entertainment. This is a market at the heart of its city centre supported by a dedicated and passionate team that delivers and has accepted and adapted to huge change.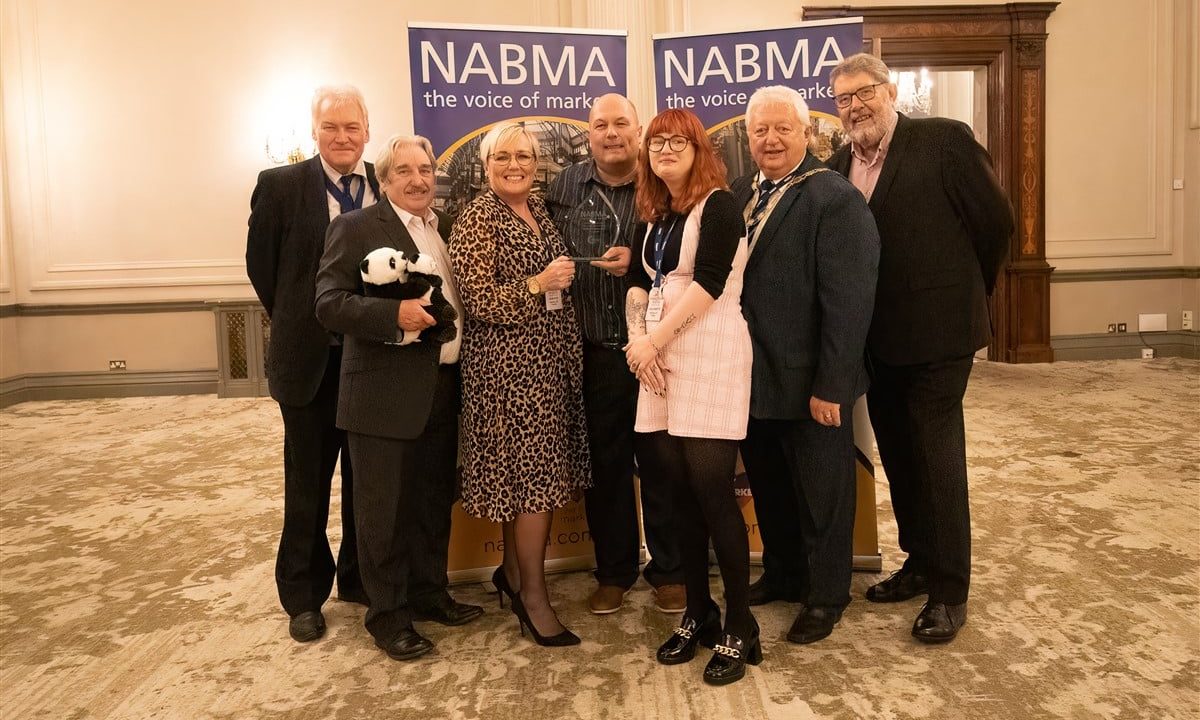 Young Person Champion of the Year
Lana Roberts of Sheffield Markets
This award is presented to a person who has been an apprentice with her market team for three years. The nomination confirms the enthusiasm and willingness that has been shown to take on board market services including licensing, finance, and event planning alongside studying for a Level 3 NVQ apprenticeship in Business Administration.
The award winner worked tirelessly and professionally throughout lockdowns and became the go to person for temporary market licensing that involves large numbers in summer months. This person works in a small market team; has accepted more senior work following retirements and management say that – "they would be lost without Lana"
The Small Market Achievement Award
Middle Row Markets, Dunstable
This award recognises the focus on the revitalising of a market. Not only has the number of traders been doubled in the last two years but the Unitary Authority, Historic England and the Town Council, with help from community groups, have revamped the area making it more attractive for market trading.
There has also been an extended programme of different events and the creation of a social hub. The work that has been done to link local businesses and market traders is exemplary with opportunities presented for young entrepreneurs to trial market trading. This is an excellent example of using markets to change the character and appearance of an area in line with a robust markets business plan.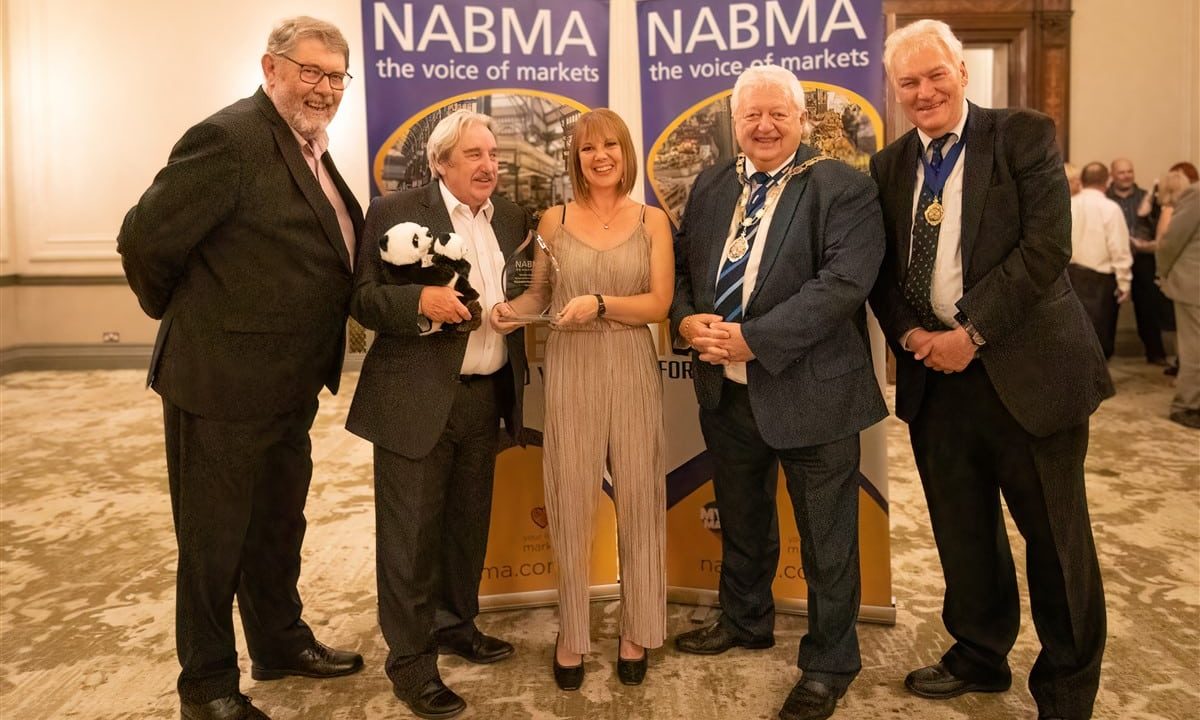 The Large Market Achievement Award
This award recognises a trial project to reduce traffic on the road, improve air quality, reduce carbon emissions, and offer a better customer experience focussing on deliveries from the market to commercial customers in London.
The trial was free to use and 80% of traders participated. The results so far are impressive with a 37% reduction in CO2 emissions and 949 fewer vehicle deliveries. This market partnered DHL Supply Chain and Ford Fro in delivering the trial. There has been excellent feedback from market traders and the trail has supported the aims of the authority to reduce the overall environmental impact of its wholesale markets through innovation.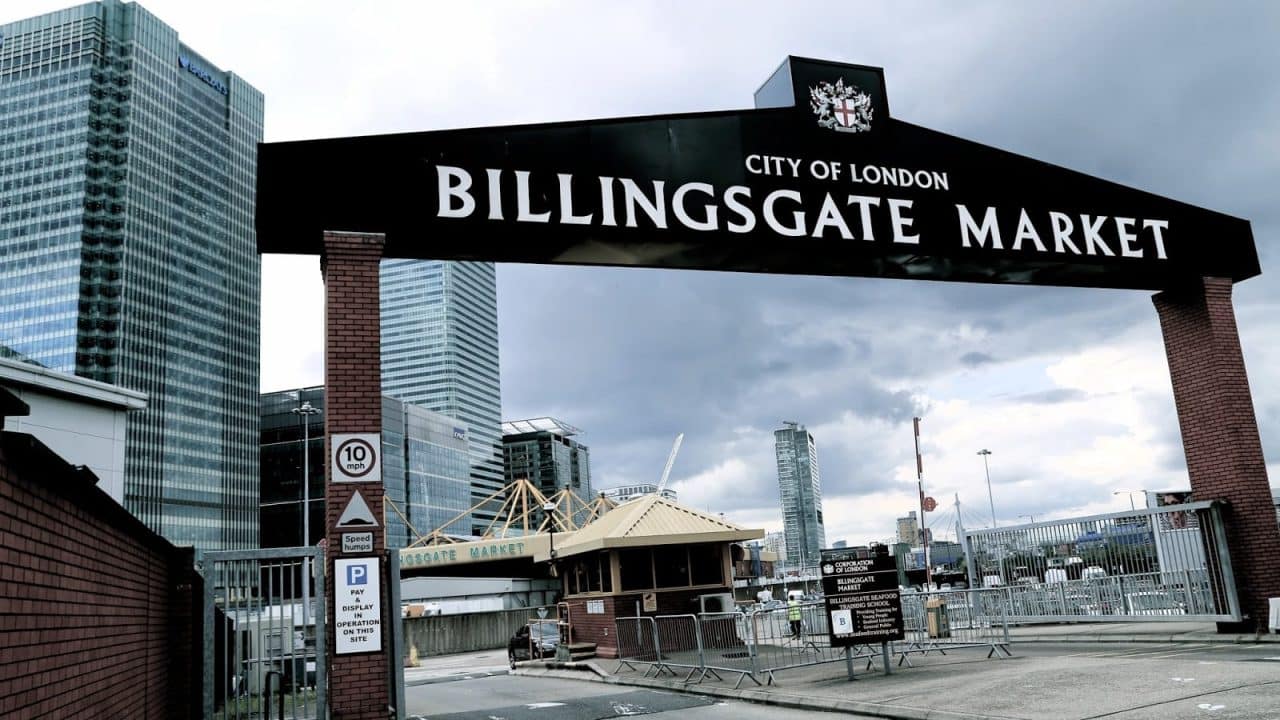 The NABMA Market Industry Award for 2022
Hackney Council Markets, Licensing and Development Team
This is a special award as the judging panel considered that in each category one markets service stood out in terms of management, achievement, and innovation. This markets service strives to ensure that all markets and street trading hubs are operated as community assets. It supports local businesses and has shaped a five-year market strategy. It is delivering, supported by the London Mayor, a new market licensing platform and campaign aimed at stream lining the application process for market traders across London.
The nomination highlights that with the current management in place there has been a local and community sea change in both the general attitude to markets and resident involvement. It has also witnessed the creation of a new and enthusiastic market and street trading team and an expansion in both the size and quality of markets and the launch of new markets.