At the NABMA Gala Awards Dinner held in Harrogate on 27 & 28 October 2022, the winners of NABMA Awards for 2022 were revealed. Our sincere thanks go again to Blachere Illumination UK for their generous sponsorship of the awards and their long standing support of NABMA.
Lifetime Achievement Awards were presented to
Andy Ward began his market journey working as an Office Manager for Wakefield Council, climbing the ladder to Assistant Markets General Manager. He moved on to Head of Service for Sheffield's 2 markets. During his time at Sheffield all 6 markets were either moved or refurbished.
Following retirement Andy worked as a Consultant Market Manager for Market Place Management Ltd.
 Andy was then recruited back into local government when Warrington Borough Council appointed him as Market Project Manager to oversee the design and build of their (now multi award winning) indoor market & food court.  At the end of his temporary 4 year contract he was asked to stay and manage the market permanently.
 During his career Andy has been an ardent champion and mentor for the market industry and those who work in it.  Passionate about sharing best practice Andy has been involved with NABMA for over 20 years; in the form of health checks and acting as an invigilator for the NABMA DMA.  He is the UK's leading expert in market rebuilds, giving freely of his time and expertise to local authorities and other consultants involved in improving their market offer.  He also provides mentorship for colleagues within the market industry.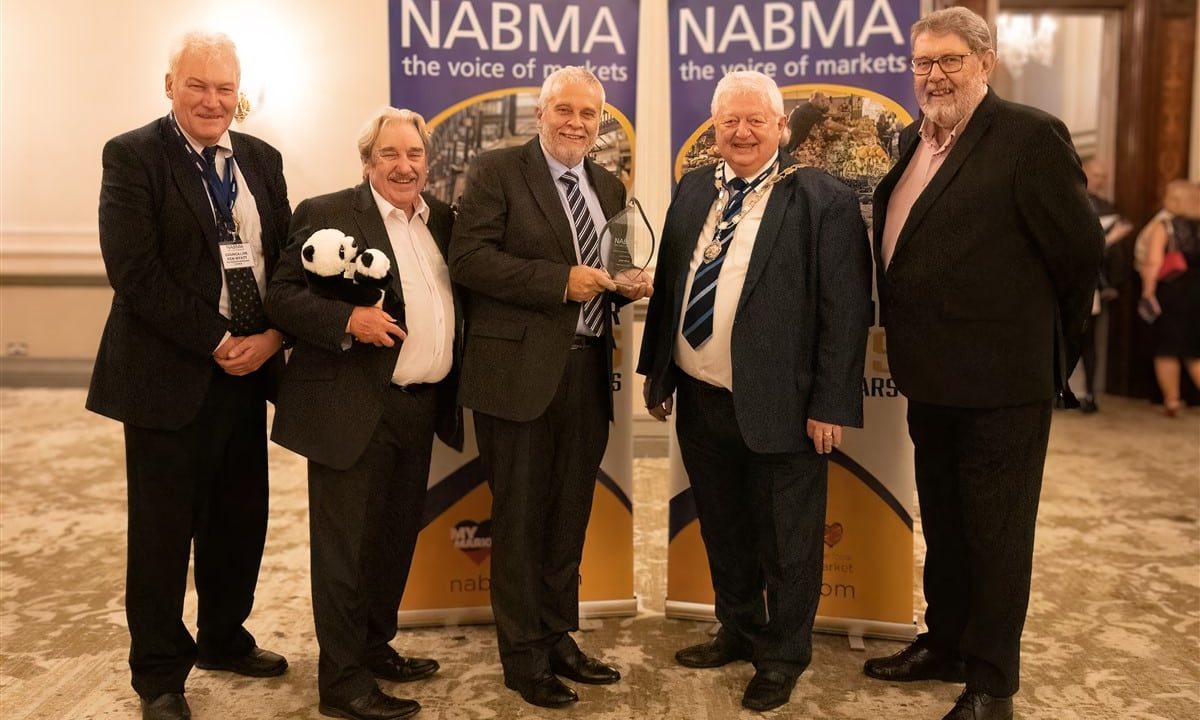 Sue Young has been part of life in Forest Row for the past 17 years until retirement a few weeks ago. Sue has been the driving force that has developed the local market from just a hand full of stalls into a local and national award winning market. Successes include recognition in the Sussex Food and Drink Awards and the Great British Market Award of Best Small Community Market.
Sue has been a valued member of NABMA, a contributor at our events and a wonderful ambassador for local council markets. Despite retirement she continues her work at the Forest Row Community Fridge where surplus food is shared with the local community by businesses and individuals alike.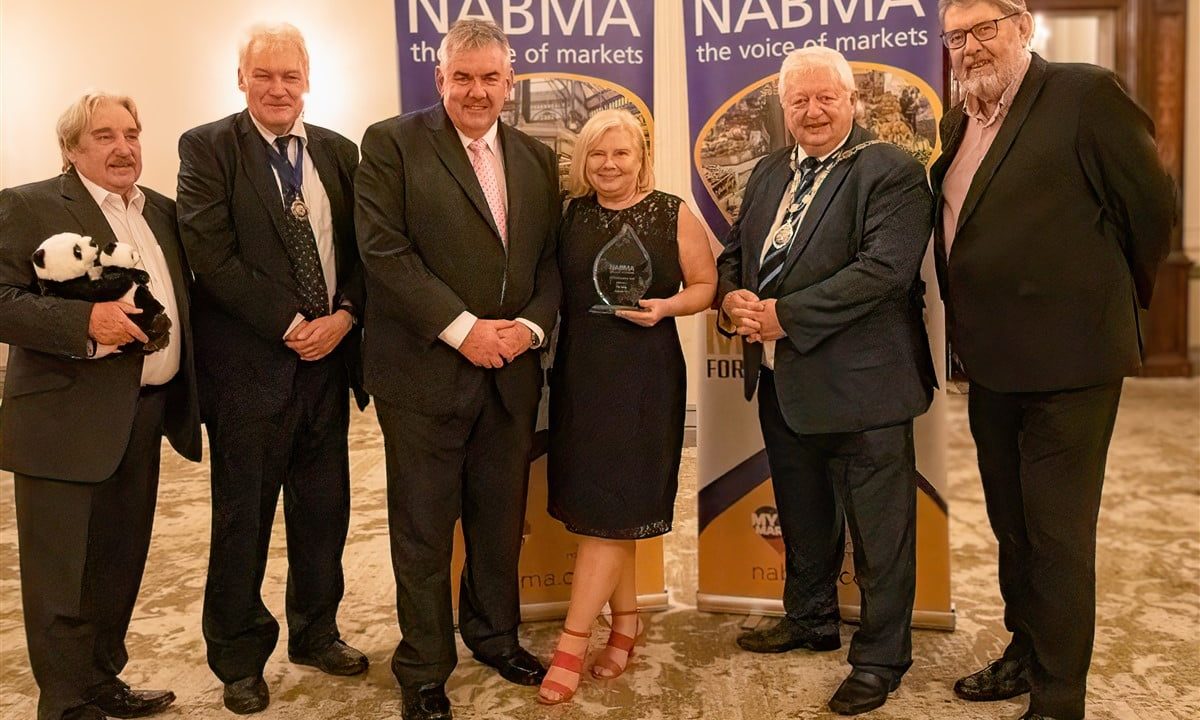 David has recently retired after a career of 43 years in market management. David came from a farming family, recalling that when his uncle went on holiday he had to milk 50 cows at 4am each day before going to work at Accrington Market.
David started his long markets career at the age of 20 under Brian Parkinson at Burnley Market in 1979, becoming Market Manager at Accrington in 1995 and then onwards to Preston Markets as the city's Market Manager at the turn of the millennium.
His vast experience has involved opening new markets in Lancashire, dealing with the Showmen's Guild for the fair and overseeing Pot Fairs
It is well known how proud David is of rewarding new developments he has overseen such as Preston's contemporary Box Market and  the new Market Hall. The conversion of Preston's two Listed Grade II Victorian canopies has been successful and the market is at the centre of other developments in the city.
David has retirement well planned with gardening, keeping up with Burnley FC, a new grandson and lots of markets to visits. He is also a member of the Rollercoaster Club of Great Britain. NABMA pays tribute to David as a real stalwart of the markets industry,
always looking for the best outcomes for market people and always being a wonderful ambassador for NABMA and professional markets.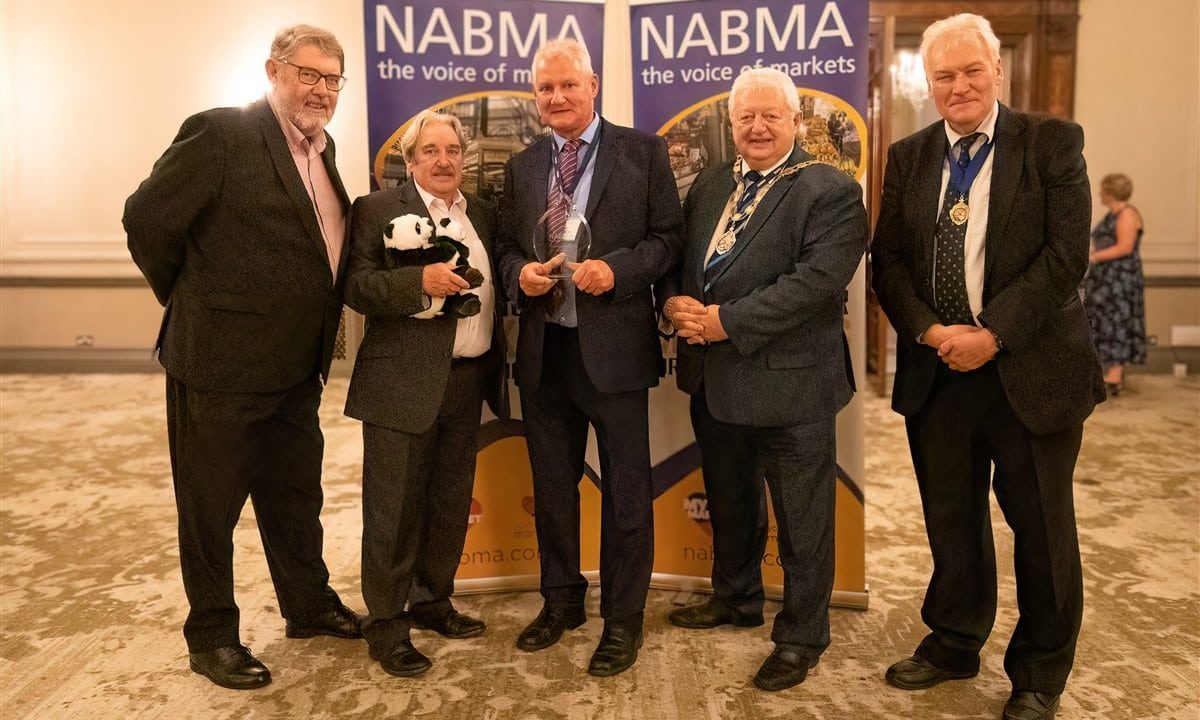 Steve has been a NABMA stalwart and mentor for many years and his work and support for markets are also recognised by the Society of Local Council Clerks and the National Association of Local Councils.
He started work with markets in 1989 at Ashfield District Council as Assistant Market Manager and then Manager, for some 20 years. Since 2011 his role at Mablethorpe and Sutton Town Council has involved overseeing the transfer of market responsibility for Mablethorpe from the District Council.  Under his control, the market has gone from strength to strength.   Steve also has qualifications from the Institute of Market Officers and the Institute of Place Management.
Steve has been described by his Council as being an outstanding Clerk who has made Mablethorpe Town Council a gold standard Council through his hard work in supporting all Town Councillors and local residents.
Chris has recently retired after 30 years of distinguished service to markets.
His last position was as the Strategic Lead for Kirklees Markets. His life, and that of his family, have markets at the core and in the blood. Widely respected throughout the industry, over the years Chris has been part of the development and successes of Dewsbury, Huddersfield and Wakefield Markets and has been an influential and respected member of NABMA.
Chris has seen the best of times for markets and managed in the most difficult of times. He has developed new indoor and outdoor markets and events and leaves a wonderful legacy of success, respect and achievement.