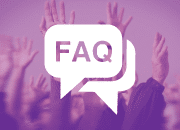 As you will see we now have a new Frequently Asked Questions page – accessible via the NABMA homepage. The page gives you easy access to over 60 FAQs on a range of market subjects – Open Markets, Policy/Legal matters, Market Halls, Street Trading and Trader Queries on Market Hall stalls.
We wish to cover other market issues so that we can extend the FAQ service. If you would like to comment or to contribute a FAQ – or if you wish to propose an issue that could be addressed within a FAQ, please contact Chris New, Member Services Consultant on 0789 0843 112 or chrisnew_nms@hotmail.com
NABMA would like to particularly thank Steve Hadfield (Tameside), Andy Ward (Warrington), Graham Wilson (Legal Consultant), Peter Turvey (London Consultant) and Colin Wolstenholme (Bradford) – all of whom have contributed their time and experience to support this new NABMA service.