NABMA members were given a behind-the-scenes look at the new Chester Market on Thursday, 13 July. The event, hosted by Rob Monaghan, Strategic Market Manager at Cheshire West and Chester Council, and the Chester Market Team, gave members a chance to see the new market in person and learn about the redevelopment process.
The event began in the historic surroundings of the Magistrates Court in Chester Town Hall, where Rob and his team explained about the history of the market in Chester, the move from the former 1960s location to the brand new Northgate development at the heart of Chester City Centre. It included an informative presentation about the development of the market, including its current marketing strategy and partnerships.
The new Chester Market is a modern take on the traditional market. It combines the best of the new breed of thriving city produce markets, such as Borough Market in London or Barcelona Market, with pioneering communal food hall markets, such as Altrincham and Stockholm. The result is a unique blend of produce, goods, food, and beverage traders in a welcoming and inclusive space for everyone to enjoy. Members were even treated to a cocktail making demonstration from the Market's bar team on the market's very own stage, overlooking the central atrium.

Part of the award-winning Northgate development the new market has already welcomed over 1.4million visits since opening in November 2022.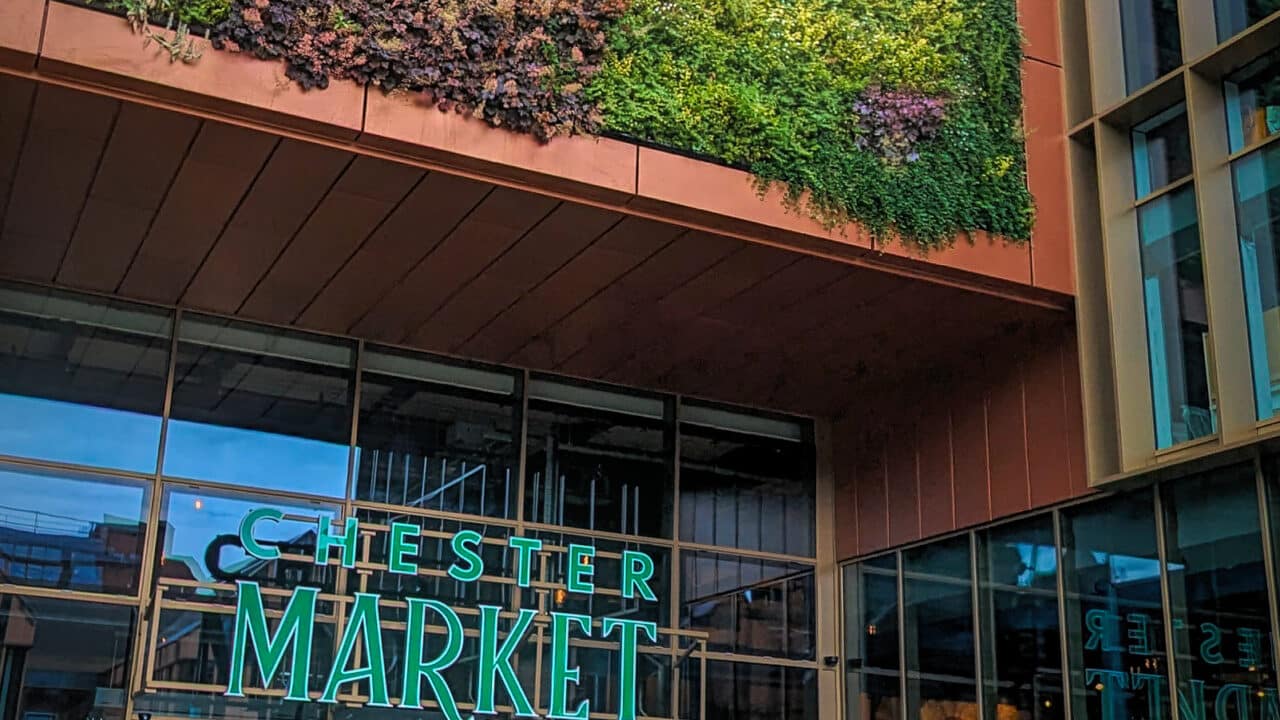 David Preston, CEO of NABMA, said: "We were very grateful to Rob and his team for hosting this event. It was a great opportunity for our members to see the new market and learn about the redevelopment process. We also had a chance to discuss the future of markets and how we can work together to promote markets as a vital part of the local economy as part of our #MarketsFirst campaign.
"I heartily recommend that, if you haven't done already, you should pay a visit to the new Chester Market for inspiration, fabulous food and welcoming traders. It was a great day."
The new Chester Market is a significant investment in the city's future. It is expected to attract visitors from all over the region and to boost the local economy. NABMA members were very impressed with the new market and wish the team and traders every success.
For more information on Chester Market see: www.newchester.market
Photography:
Top (Group Photo): Nick Jones Photography
Gallery Images: Square Cactus