NABMA is delighted at the success of its first three events in its new "Meet the Manager" programme. A huge thank you to everyone that supported the events that have received great feedback.
As a reminder, this is a new NABMA initiative that seeks to offer a virtual platform to bring colleagues together to chat, learn, and support each other during these most difficult of times We have been overwhelmed by the interest in this market chat idea, alongside your offers to participate. As a result, another 6 NABMA events have been arranged that will take place up to the end of March. Details of our next event are below.
What's it about and is it free?
Each session includes a panel of market professionals. They will share a relaxed and informal chat about themselves, their careers, the challenges they face day to day in dealing with Covid and normal market matters, and looking at the future of the markets industry. There will be an opportunity to express your opinions and ask questions. The sessions are open to all NABMA members, delivered via pre booking and through Zoom. Each session will last between 60 and 90 minutes. There is no charge for each of these events.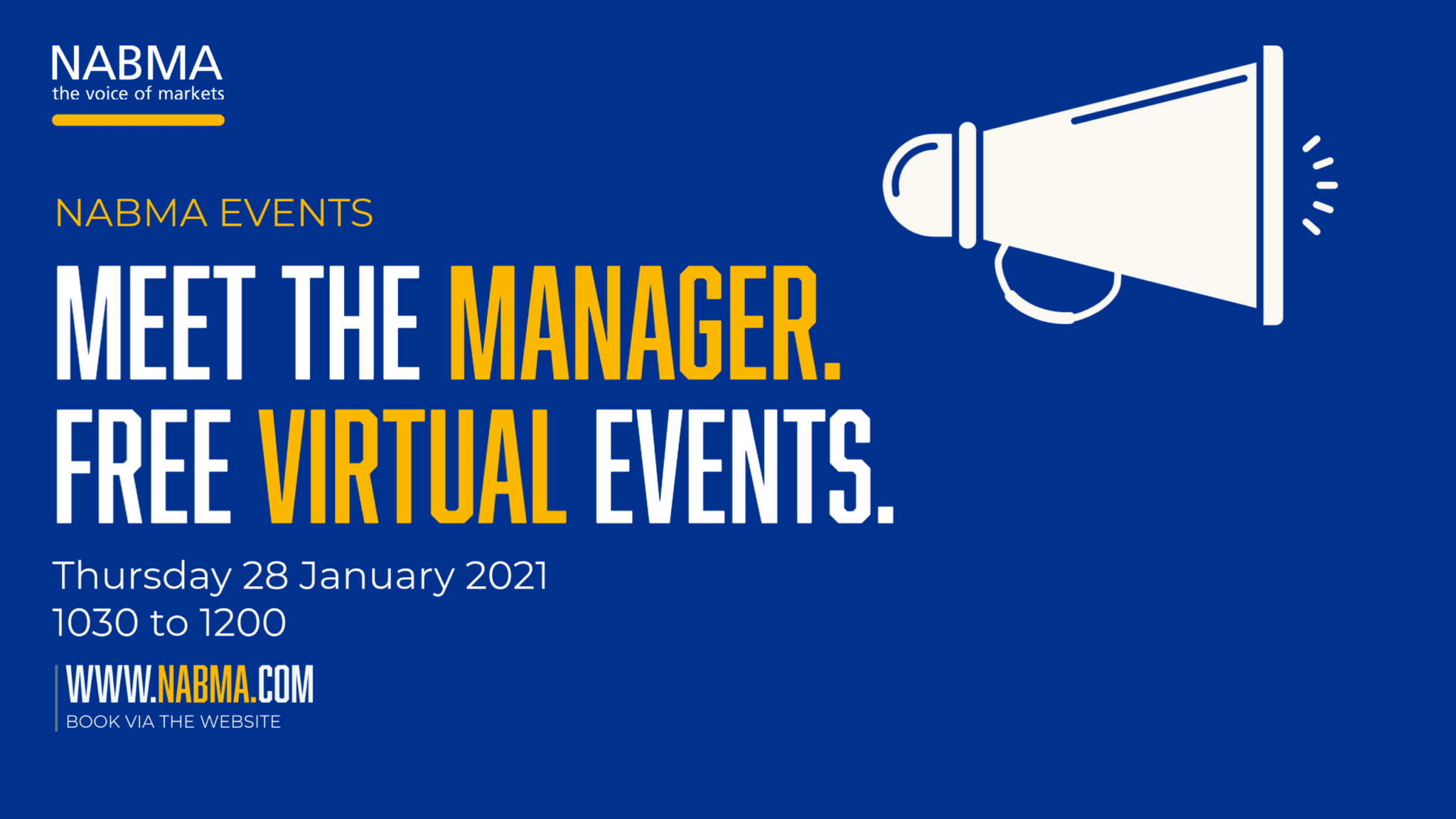 OUR GUESTS
Andy Ward, Markets Manager, Warrington
Donna Tuxford, Markets and Events Manager, Stockport
Karen Bates, Markets Manager, Cheshire West and Chester Borough Council
Chris Cotton, Strategic Lead for Markets, Kirklees Council
In the midst of another Covid lockdown we bring together a panel with great experience of the markets industry and a track record of meeting change, challenge and investment.
Warrington opened a brand new market during the first lockdown; Stockport has an exciting management partnership in place; Chester is an award winning and revitalised city centre market and Kirklees is a district of well known and traditional markets that are now part of an exciting regeneration blueprint.
We ask our panel – how has the pandemic impacted on them as individuals; upon their staff and their markets? What are their plans for 2021 and beyond, and how do they see the future of the markets industry?
It should be another fascinating conversation – don't miss it.
BOOK BELOW