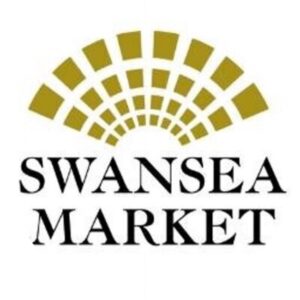 A NEW multi-media campaign to encourage more people to shop at Swansea's award-winning indoor market has been launched.
Its wide range of family-run independent stalls selling everything from cockles and laverbread to freshly cooked Thai food already attracts more than four million visitors a year.
The bi-lingual campaign is emphasising the tradition, heritage and appeal of the market and includes both radio and digital media advertising.
In addition to the radio advertisements, a short video called 'Market Morning' shows the market coming to life each day with the sights, sounds and smells of the market hall and the pride of the traders as they serve their customers.
Another theme stresses the heritage of the market and details its history. The traders are portrayed as the lifeblood of the market who continue to work hard every day to keep the tradition alive in Swansea.
Cllr Robert Francis Davies, Cabinet Member for Culture, Tourism and Major Projects, said: "A huge amount of work goes into promoting Swansea Market to ensure that residents and visitors support this first class retail destination.
"We are about to embark on an ambitious £1bn transformation of the city centre with new retail, leisure and business opportunities, but the market will always remain a star attraction.
"The stalls and the traders make it a unique part of the city, so we will continue to ensure this is the case."
Swansea Market can be traced back almost 1,000 years when local people gathered in the shadow of Swansea Castle to sell their wares and trade crops and livestock.
In 1652 a market house with a roof was built in Castle Square but by the time Swansea was targeted by German bombs during the Second World War it had moved to Oxford Street.
Some £1.25m was raised for a new building and the current Swansea Market opened for business in 1961.
It has continued to thrive and in 2015 it was named 'Britain's Best Large Indoor Market' by the National Association of British Market Authorities.
If you have not already seen the promotional video, you can see it on the market's website at www.swanseaindoormarket.co.uk