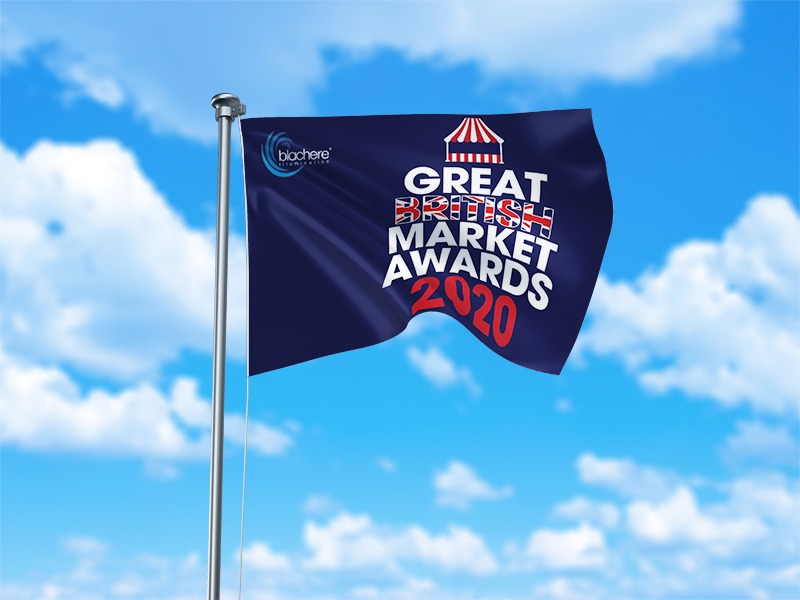 NABMA's Market Awards are recognised by market operators as the national awards for Markets.
The Great British Market Awards celebrate excellence in retail and wholesale markets across the UK. They include awards for indoor & outdoor markets, community & parish markets, speciality markets, wholesale markets, food markets and market attractions.
They also feature Britain's Favourite Market, as voted for by the great British public through an online poll. The voting attracts tens of thousands of votes each year.
We also feature the annual Market Industry Awards, which highlight the achievements of individuals and teams within our industry.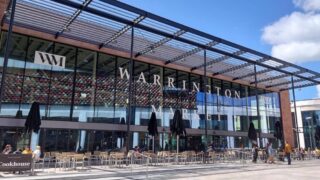 Without doubt, the year 2020 will go down in history as one of the most difficult for society, local communities and local markets. The impact of the pandemic on traditional and specialist markets has been devastating. Throughout the Covid 19 pandemic however many markets have continued to trade, providing essential items, supporting their communities, and helping to keep the food chain moving.
On a daily basis since March 2020, NABMA has witnessed many stories of how market management and their staff teams have been working with their local traders to keep their market trading in the most worrying and threatening time in market history.
This year, NABMA wishes to change its awards programme and recognise the market heroes in our industry, and to say a public thank you for the difference that certain individuals and groups have made within their market and their community – providing leadership, amazing service and putting at risk, on a daily basis, their own health.
Great British Market Awards 2020
Markets from across the UK celebrate their success
Markets from across the UK were celebrating their wins in the national Great British Market Awards on 30th January 2020 at a ceremony at Birmingham's Council House.
Organised by NABMA (National Association of British Market Authorities) and sponsored by Blachere Illuminations, The Great British Market Awards celebrate excellence in retail and wholesale markets across the UK.
Full List of Great British Market Award Winners 2020
Best Large Indoor Market – Swansea Market
Best Small Indoor Market – Chester Market
Best Large Outdoor Market – Bakewell Market
Best Small Outdoor Market – Levenshulme Market CIC
Best Community/Parish Market – Naturally North Coast & Glens
Best Large Speciality Market – Bury St Edmunds Christmas Fayre
Best Small Speciality Market – Pease Pudding Night Market – Darlington
Best Wholesale Market – Billingsgate Market
Best Food Market – Reading Farmers' Market
Best Market Attraction – Belfast Christmas Market
The winner of Britain's Favourite Market – Grainger Market, Newcastle upon Tyne
Grainger Market, Newcastle upon Tyne took the title of Britain's Favourite Market beating tough competition from: Barrow In Furness Indoor Market, Chester Indoor Market, Hull Trinity Indoor Market, Humber Bridge Farmers Market, Lymington Charter Market, Nantwich Indoor & Outdoor Market, Shrewsbury Indoor Market and South Molton Country Pannier Market, after running a successful online voting campaign to secure public votes to get to the final ten. Thousands of people across the UK took the opportunity to vote for their local market. This was followed by scrutiny from mystery shopper visits to test customer service by Storecheckers.
Award Winner Summaries
Best Large Indoor Market – Swansea Market
This is a market at the heart of its city dating back to the 14th century and forms part of a multi-million-pound development plan. A previous award winner, it has not rested on its laurels providing evidence of year on year improvement, and new initiatives to ensure its continued success and rejuvenation to meet a new generation of customers and businesses.
It is enshrined in its local community and welcomes that local community with performance, activity awareness events and charity fund raising.
A lettings policy has a foundation of long-established businesses but also the flexibility to be a test bed for entrepreneurs and start-ups.
A proactive traders committee exists, recognised by NMTF, and the future is exciting. Grant funding for capital investment over the next 2 years is planned to enhance the visitor experience and broaden its appeal to a wider demographic.
Best Small Indoor Market – Chester Market
This is a market in a shopping centre that in 2017 had a stall occupancy of just 35% with a weekly average footfall of less than 12,000. Fast forward to 2020 and trader occupancy is 100% and more than one million customers walked through the market doors in 2019.
This market has seen radical change with improvements in accessibility, marketing, business support and infrastructure. It has also witnessed extended hours of operation and improved food and beverage offers.
The market has a passion to combat climate change and to become an environmentally sustainable retail outlet. The Business Growth Team also support new traders with free workshops on social media, visual merchandising and customer support.
In summary, the council owner has responded to the genuine local concerns around retaining its market tradition, changing an underused and undervalued asset into a success story with a vision being delivered for the community to come together, providing a platform for businesses to thrive, and offering collectively a high-quality visitor experience.
Best Large Outdoor Market – Bakewell Market
This market has a tradition dating back to 1330 in a popular market town. Nearly 150 stalls are sited on a weekly basis; it has substantial footfall and it operates in a wide partnership between district and town councils, involving local councillors, traders and the National Market Traders Federation. It boasts some traders that have been part of this market for over 50 years.
As well as a local attraction it is regarded and promoted as one of the major visitor attractions in its county. It has strong vision, planned investment and engages with young people. It also has active marketing and promotion, environmental initiatives and these are delivered by strong management, supported by training.
This is a market located at the heart of a community bringing local benefit, providing an outlet for local produce with a longstanding track record of success by providing considerable economic and tourism benefits.
Best Small Outdoor Market – Levenshulme Market CIC
This market is 5 years old. It has been featured in regional and local press and is a market run by the community itself. It has a huge impact on its area making environmental improvements to its trading site by improving verges, introducing planters, cycle racks and wall art. The directors engage with local organisations and schools about career plans and becoming independent traders.
This is a market that has changed the dynamics of an area, and its environment, by creating a vibrant community hub. It represents a real team effort. All profits from the market go back to helping the market operate in a socially, environmentally and financially sustaining way. This is a social enterprise market.
Best Community/Parish Market – Naturally North Coast & Glens
40 markets a year are held at events and festivals by this social enterprise which offers a unique supported platform for local artisans to start up and develop businesses; showcase their products and become self-sufficient.
This is a touring market delivered across a region. The growth of the market has resulted since the 6 markets hosted in 2012 to 40 last year, with registered traders increasing from just 15 in 2012 to over 200 in 2019.
The markets work with local communities and in 2019 played a pivotal role in a peace programme building positive relations across border. It also won the local Causeway Coast and Glens award 2019 for championing tourism and hospitality.
Best Large Speciality Market – Bury St Edmunds Christmas Fayre
This is a Christmas market that connects rather than disconnects within a centre as its challenge is to link 350 stalls across 8 different venues over 4 days. It is inclusive of its community with 75% of stalls of local identity and its regular market traders fully support the event.
College and school students can trade free of charge to fit in with studies.
Cathedral, community, education and markets come together with an attendance of over 130,000 over 4 days.
Regular market traders are treated as ambassadors with lower rentals available than Christmas fayre stalls. Shopper vouchers are also given during the Christmas period for retail market visits between May and September each year.
Best Small Speciality Market – Pease Pudding Night Market – Darlington
This is a night market launched to meet a demand for street food and to stimulate an evening economy, and promote dwell time. It has successfully been part of a re-connection between its local population and its local market. It works with many partners, including local radio, bringing together an eclectic selection of street food traders – and food retailers.
School groups also trade as part of a make £5 grow scheme. It is a testament to the benefits of a private and public sector collaboration, combining the flexibility and expertise of the private sector with the resources and infrastructure of the local authority to deliver a scheme which raises the profile of the town centre, increases footfall, and changes the evening economy.
Best Wholesale Market – Billingsgate Market
This is a market with a reputation for excellence that does not rest on its laurels. The merchants of this market deliver for thousands of people in restaurants, hotels, catering, shops, schools, hospitals and prisons.
It is a historic and famous market now looking at substantial change, but tenants and staff remain united in their determination to continue to deliver an outstanding environment to sell the highest quality product, and embrace the opportunities that change will present.
It engages with young people, provides education about the food sold in the market and works with many partners. Last year it was resilient in its response when faced with impact from protesters by making on the day change to enable trading as normal.
Without doubt it is regarded as the gateway to the country for the international fishing world.
Best Food Market – Reading Farmers' Market
This market recently celebrated its 20th birthday and is operated by a cooperative. It engages with local voluntary groups and social enterprises and has built much mutual respect.
The mix of stall holders reflects the cultural diversity of its location and international food is helping to attract new segments of customers.
Promotion is through social media, but it engages with creatives to bring extra attractions such as artists and photographers.
Best Market Attraction – Belfast Christmas Market
This is a market that works for the widest benefit of a city with partners from council, BID, national tourism and commerce. In 2019 this market attracted over 1 million visitors and an anticipated economic impact of £87million.
The market offers educational tours, workshops and events for business students. Year on year it makes change and offers new initiatives and embraces sustainable environmental business practices.
It supports local charities and in 2019 raised £32,000 for a local breast cancer charity.
The community impact and tourist value of this market is immense. It brings traders and customers together from around the world and is award winning – and simply gets better year on year.
BRITAIN'S FAVOURITE MARKET – GRAINGER MARKET NEWCASTLE UPON TYNE
Online voting and then an evaluation by Storecheckers with visits and a mystery shopper exercise determined the winner of the prestigious accolade of Britain's Favourite Market.
The winner is a daily market of over 120 stalls with strong links to its community. It has hosted young trader markets and is also a dementia champion.
Last year it offered market space for an "outdoor living room" to highlight loneliness and the issues facing the elderly.
It had a footfall of 6.2million last year and has been part of its city shopping experience for two centuries. It is a grade 1 listed building but proudly balances its heritage with an ease to meet the needs and aspirations of a new generation of shoppers and traders.
NABMA President, Councillor Mrs Geraldine Carter said:
The applications for the Great British Market Awards 2020 have been inspiring and come from across the whole UK. As the future of our high streets continues to be under scrutiny, it is clear, that offering customers unique shopping opportunities along with great events and experiences, markets have an important place at the heart of our communities.
Chief Executive of NABMA, David Preston, added:
Congratulations to all the winners, who are great examples of markets moving forward and adapting to local needs and customer demands. With thousands of public votes cast it is clear that people still want local independent businesses in markets, where they can build trust and get high levels of personal service and expertise.

In May, we see the return of the national Love Your Local Market campaign, which is organised by NABMA to celebrate the success and diversity of the UK's markets, and we would urge every market across the UK to showcase their incredible markets during this celebration fortnight from 16th May 2020."
Market Industry Awards 2019
Around 200 delegates joined the Annual NABMA Conference, which was held in Statford upon Avon in September 2019.
It was an important milestone for NABMA as we celebrated our 100th anniversary.
It was also the last conference, as Chief Executive, for Graham Wilson.
David Preston, NABMA's new Chief Executive said, "I would like to thank Graham for the passion and exceptional leadership that he has displayed, not only for NABMA itself as Chief Executive, but the market industry in general over so many years. It is good news for us all that he is staying with us as part of the NABMA team focusing on legal and policy issues."
The conference featured a packed agenda and we are grateful to our conference and award sponsors for their continued support of our events including Groupe Geraud, Blachere Illuminations, Market Place and KPR Midlink.
Delegates had the opportunity to listen to a wide range of industry experts and individual market initiatives, as well as taking part in workshops and meet exhibitors in the Market Place Exhibition.
One of the highlights of our Centenary Conference was the presence of a delegation from Seoul culminating in the signing of a Memorandum of Understanding between the two organisations to share information and knowledge about the respective nature of markets in the two countries.
We were also able to recognise the hard work of successful students, who collected their diplomas in Market Administration.
Our Gala Celebration Dinner, was not only a great opportunity to look back on the work of NABMA, but also to celebrate the best in the industry at the Blachere Market Industry Awards. We enjoyed a fabulous meal, great company and entertainment, courtesy of Blachere, from The Jerseys.
…and the winners were:
Hackney Council were The Innovation Award winners, who have developed a comprehensive programme for encouraging new traders and providing them with training to make a success of their new career.
Markets Manager of the Year was awarded to Kristina Fox of Norwich. Norwich Market has undergone a remarkable transformation and now contributes in a very positive way to the city's offer. As a relative newcomer to our industry Kristina has worked tirelessly to build up the Market and give it a new image and personality.
Due to the quality of the entries this year, the judges also decided to make a discretionary award to Karen Bates of Cheshire West and Chester, who has done so much good work in respect of Chester Markets and other markets for which she is responsible.
Jay Seville of Warrington has a background in marketing and she has used her skills to great effect to promote Warrington Market and create a very positive feeling about the market offer. She was the worthy recipient of the Young Market Champion Award.
Market Team of the Year was also a highly competitive section and the judge's difficulty was enhanced by having to assess a variety of different teams looking after markets of different sizes and responsibilities. The judges were very impressed with one market team that had worked hard to turn around a failing market and give it a more optimistic future life. Because of all the work that had been carried out and the success already achieved a judge's discretionary award was given to the Tiverton Market Team.
There are market teams that year after year provide excellent results and do not rest on their laurels and this year's winner was Bolton Market Team, who demonstrated these qualities in large measure. They work hard to show that markets have a high profile and ensure the successful delivery of a range of different objectives including what has become the famous Bolton Food Festival.
There were also two very special awards. Firstly, the Krys Zasada Award, in memory of NABMA's Policy Officer, who died tragically at an early age. This year the award was presented to Colin Wolstenholme of Bradford. Colin is a tremendous asset to the markets' industry taking a lead on bench marking, retail market and wholesale market surveys. He is one of the most experienced market officers and has demonstrated over many years his commitment and dedication to markets on many different projects.
Finally, in NABMA's Centenary year NABMA decided to make an award to someone who has been a "giant" in our industry. Taking a leading role in the former Institute of Market Officers and NABMA, for many years being a senior markets' officer in local authorities and then setting up his own consultancy and private market business this person lives, eats and breathes markets. He has also supported NABMA in many ways and helped to forge a successful consultancy service with us. Allan Hartwell was the worthy recipient of NABMA's Centenary Award.